From September 1, 2021 to September 12, 2021
Gallery 7, Cromwell Place London, England
Kimiko Yoshida, The Torero Bride With a Black Suit of Lights, Remembering Picasso, Self-Portrait, 2006, Murano blown glass, life size print, Chromonogenic print mounted on Aluminium and Diasec
A collective exhibition with Simone Fattal, Elger Esser, Herbert Hamak, Flavie Audi, Kimiko Yoshida, Kamran Diba, Ghassan Zard and Mojé Assefjah
"The world is blue at its edges and in its depths," Rebecca Solnit.
Many have contemplated the universe of blues, from Goethe to Virginia Wolf, from Wassily Kandisky to Georgia O'keefe, artists, poets, writers, philosophers, all explored blue's tentacled reach into universal questions of desire and yearning, excitement and repose, sympathy and obsession, melancholy and solitude.
SOMETHING BLUE presents a palette of blues spread across Gallery 7 at Cromwell Place. From the delicate "Blau Pyramide" by Herbert Hamak to the boldly iconic "Torero Bride" by Kimiko Yoshida through the brooding "Beaugency II" by Elger Esser, hues of blue come alive in this vibrant selection of paintings, sculptures, and photographs by 8 artists from across the globe.
What emerges is a celebration of the most rare in nature and symphonic of the colors, a hue that transcends to an experience, an incantation, an incarnation of the most whimsical and exceptional heights of the imagination
A Collective Exhibition
Gallery 7, Cromwell Place
London, England
September 1, 2021 to September 12, 2021
Artists
Kamran Diba
Flavie Audi
Artfair
Image Gallery
Elger Esser
Beaugency II, France
2001
C Print on Diasec Face
140 cm x 184 cm x 5 cm
Edition 4 of 7 + 1 AP
Flavie Audi
Fluid Rock 54
2020
Dichroic Glass
20 cm x 20 cm x 16 cm

Herbert Hamak
Cobalt Blue
2008
Pigment and Combining agents on Canvas
167 cm x 36 cm x 18 cm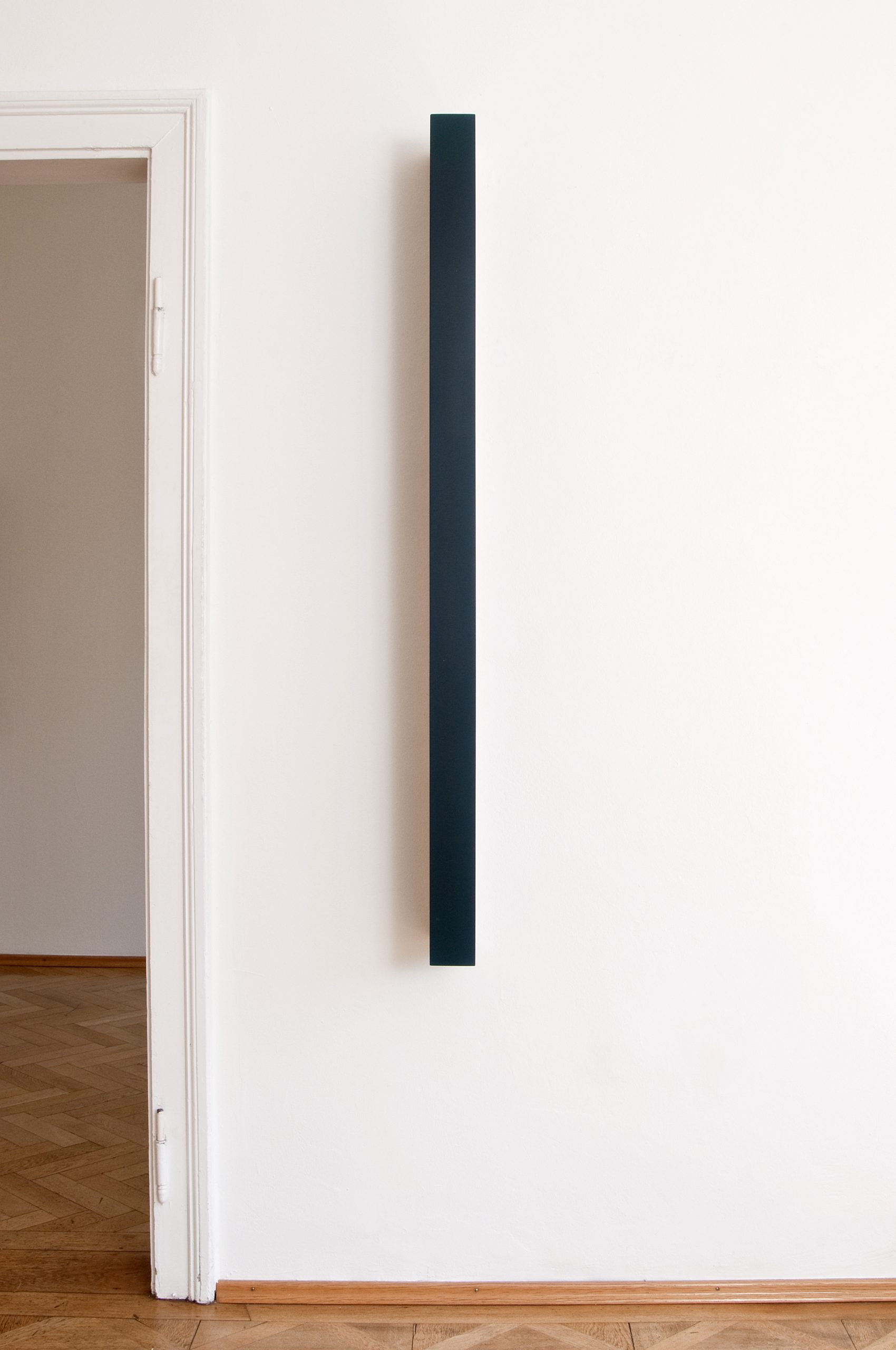 Herbert Hamak
Blau Pyramide
2006
Pigment and Combining agents on Canvas
35 cm x 35 cm x 25 cm

Kimiko Yoshida
Self-portrait with a Comma, Klimt's Flowers
2009
Murano blown glass, life size print, Chromonogenic print mounted on Aluminium and Diasec
28 cm x 28 cm
Edition of 12
Kimiko Yoshida
The Torero Bride With a Black Suit of Lights, Remembering Picasso, Self-portrait
2006
Murano blown glass, life size print, Chromonogenic print mounted on Aluminium and Diasec
28 cm x 28 cm
AP 4
Kimiko Yoshida
Vowel O, Rimbaud Regained Self-portrait
2009
Murano blown glass, life size print, Chromonogenic print mounted on Aluminium and Diasec
28 cm x 28 cm
Edition 7 of 10
Moje Asefjah
Azzurro
2020
Egg-Tempera on Canvas
180 x 140 cm

Simone Fatal
Galaxy
2021
Oil on Canvas
177 cm x 121 cm

Kamran Diba
Challenge, Paris Series
2019
Acrylic on Mix Media Canvas
90 cm x 80 cm

Kamran Diba
Cut Outs, Paris Series
2019
Acrylic on Mix Media Canvas
85 cm x 88 cm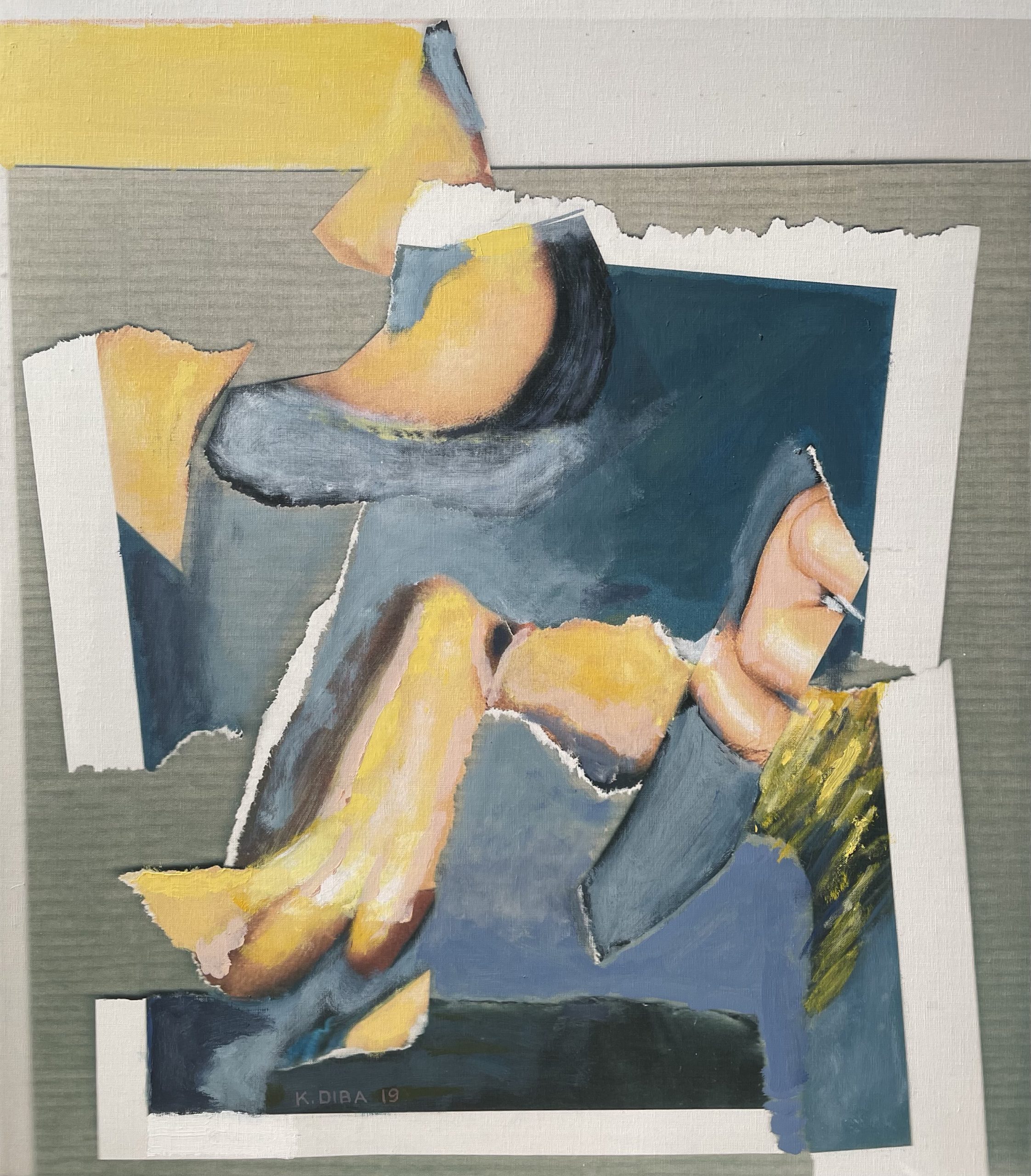 Kamran Diba
Yellow Blues, Paris Series
2019
Acrylic on Mix Media Canvas
88 cm x 78.5 cm

Subscribe to our newsletter for ongoing updates on our artists and exhibitions