From February 16, 2022 to April 16, 2022
Galerie Tanit, Mar Mikhael, Beirut, Lebanon
We chose to start this celebratory year with an exhibition that orchestrates the voices of 18 artists where the artworks reveal trajectories that shape our imagination and mold our personalities.
How and why our world works?
What is the origin of things?
How do we relate to each other?
What affects us?
Complex concepts that we attempt to explain by using common narratives, personifications, and allegories.
Stories that develop and spread.
Names, phrases, events, real or fictional, transmitted from one generation to the other. They all influence our culture and traditions.
Myths, legends, and folktales have always provided a backdrop for art. Stories that remain captivating, surprising, exciting, or even scary inspired the most bewildering creations.
Kan Ya Makan is a multitude of presences: poems that reflect on life, and existence; Songs on human instincts; Rituals, religious myths, landmarks, and events that carve our collective memories; Wonders that tickle our imagination.
Through this show, we also share with you our colorful journey, one that is filled with amazing art, projects, collaborations, and acquisitions.
So let us tell you a story…
Artists
Ziad Antar
Willi Aractingi
Oussama Baalbaki
Jean Boghossian
Mohsen Haraki
Roy Samaha
Hossain Valamanesh
Image Gallery
Oussama Baalbaki
Baudelaire
2015
Acrylic on Paper
120 cm x 120 cm

Adel Abidin
We came to Kill your Father
2018
Neon Text Sculpture
17 cm x 600 cm

Simone Fattal
Dhat El Himma
2011
Porcelain
50 cm x 70 cm x 35 cm

Ghassan Zard
Untitled
2022
Acrylic on Canvas
120 cm x 100 cm

Ghassan Zard
Untitled
2018
Bronze
101 cm x 51 cm x 44 cm

Kevork Mourad
Mourning IV – Paris
2014
Acrylic on Paper
200 cm x 130 cm

Nabil Nahas
Untitled from the series Cedars
2021
Acrylic on Canvas
250 cm x 200 cm

Jean Boghossian
Green Saved Book
2014
Painted Burnt Book
17 cm x 48 cm x 30 cm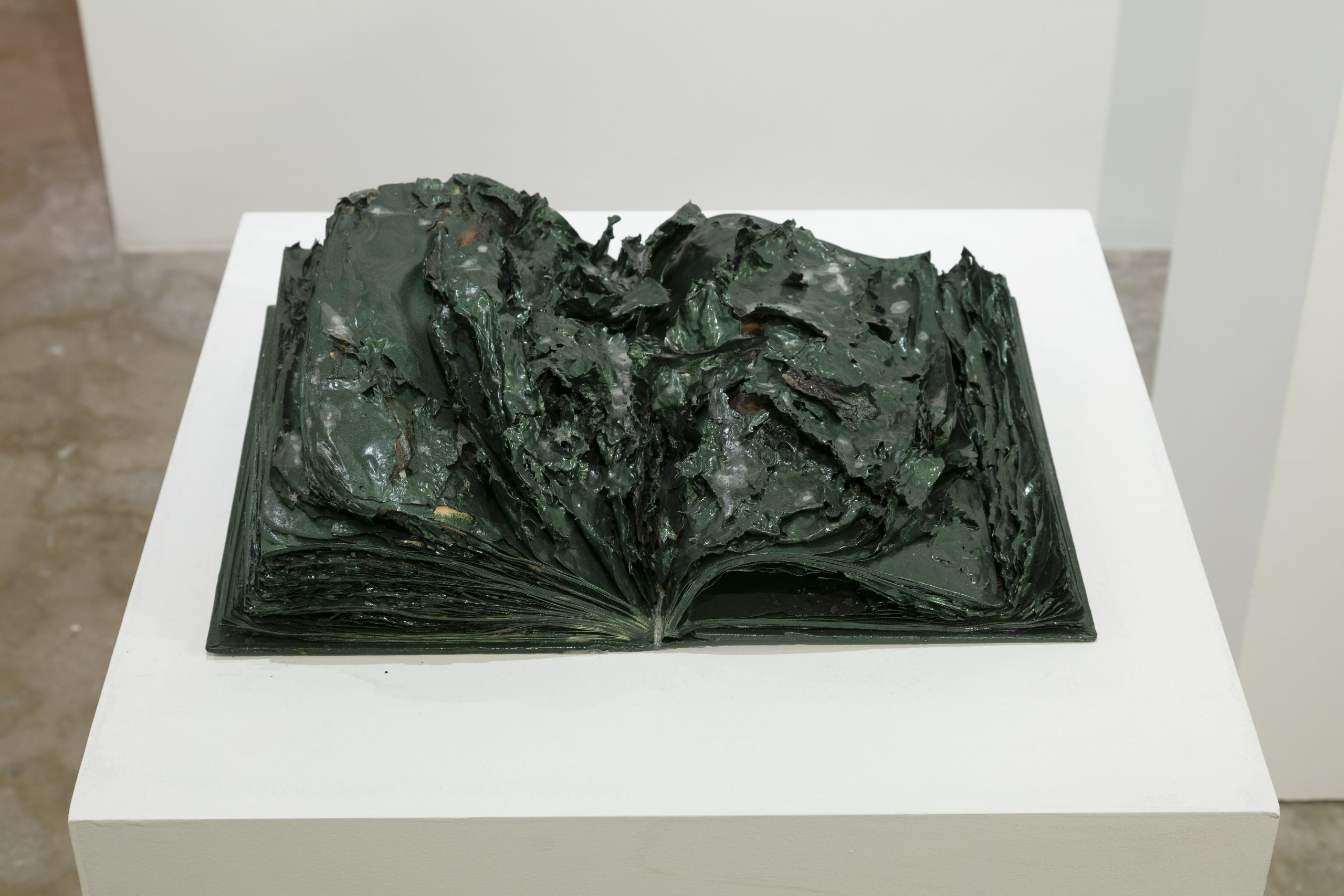 Jean Boghossian
Blue Saved Book
2014
Painted Burnt Book
10 cm x 29 cm x 20 cm

Randa Mirza
The Golden Deer of Mecca
2016
Copper and Gold
66 cm x 66 cm x 10 cm
Ed. 1 of 3
Zeina Assi
Wallpaper
2021
Mixed Media on Canvas
180 cm x 220 cm

Roy Dib
Roy 4
2018
Inkjet Print on Enhanced Photo Paper
50 cm x 85 cm

Roy Dib
Rasha 42
2018
Inkjet Print on Enhanced Photo Paper
50 cm x 85 cm

Youssef Abdelke
Rubaiyat Salah Jaheen

Charcoal on Paper
64 cm x 50 cm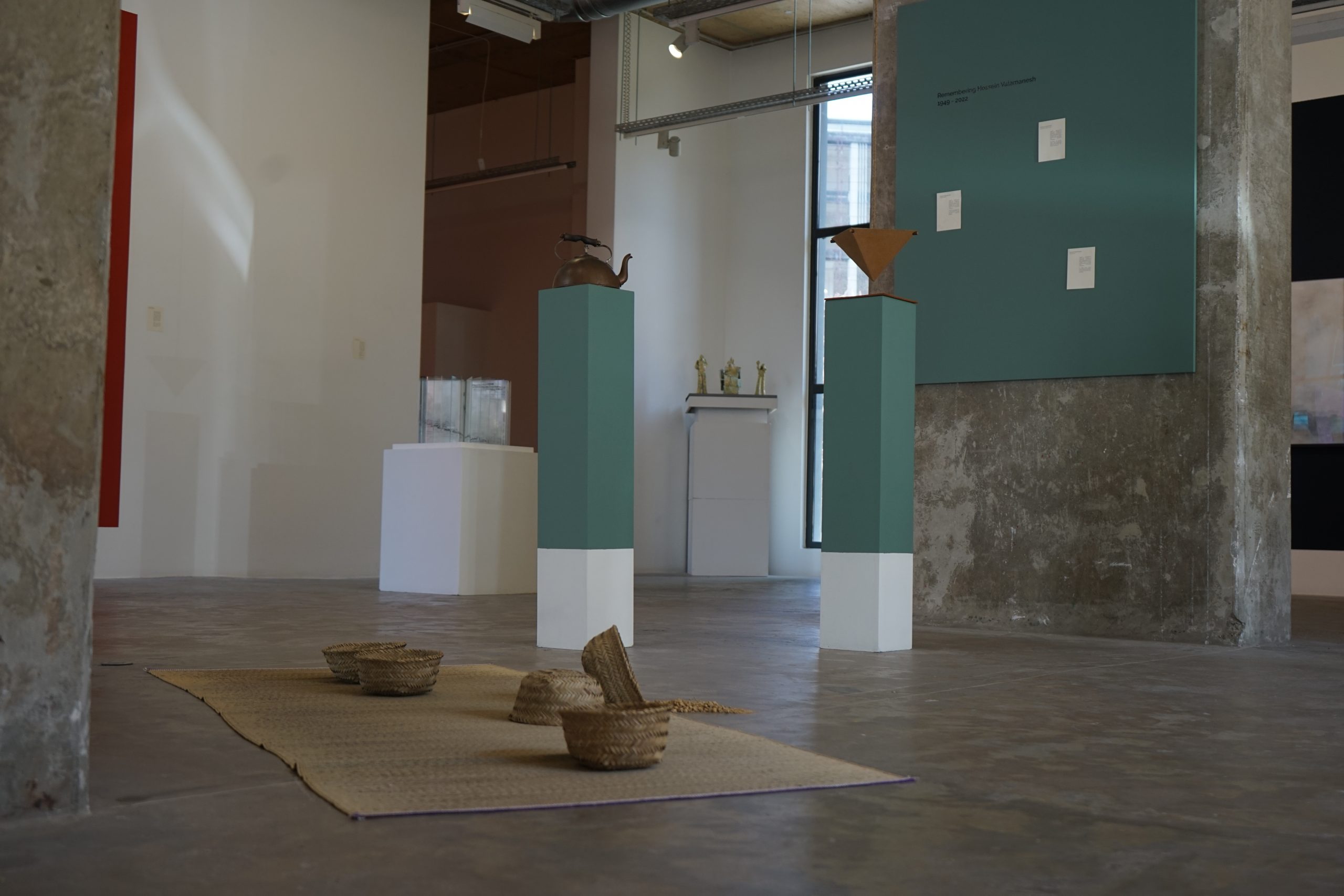 Hossein Valamanesh
Suspended Water Level
1982
Ceramic, wood, rope, water, red sand
21.5 cm x 21.5 cm x 34 cm

Hossein Valamanesh
Face to face
1994
Prayer caps, straw, mat, mirrors, clay
90 cm x 198 cm x 18 cm

Hossein Valamanesh
Untitled
1994
Copper Kettle, Oil Lamp
18 cm x 25 cm x 21.5 cm

Shirin Abu Shaqra
Psychogeography 1

Pigment print on fine art paper
60 cm x 90 cm

Shirin Abu Shaqra
Psychogeography 2

Pigment print on fine art paper
60 cm x 90 cm

Shirin Abu Shaqra
Psychogeography 3

Pigment print on fine art paper
60 cm x 90 cm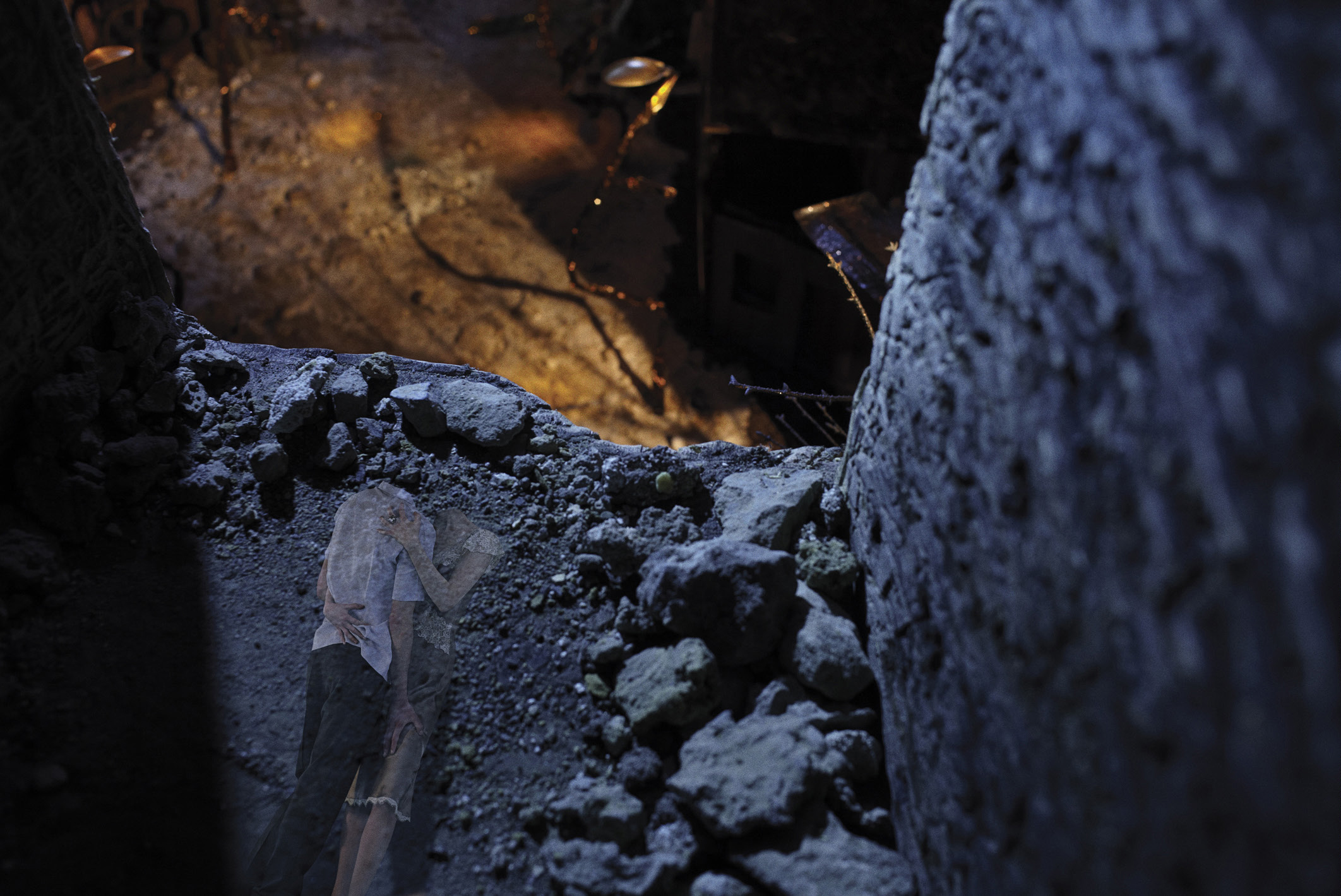 Shirin Abu Shaqra
Psychogeography 4

Pigment print on fine art paper
60 cm x 90 cm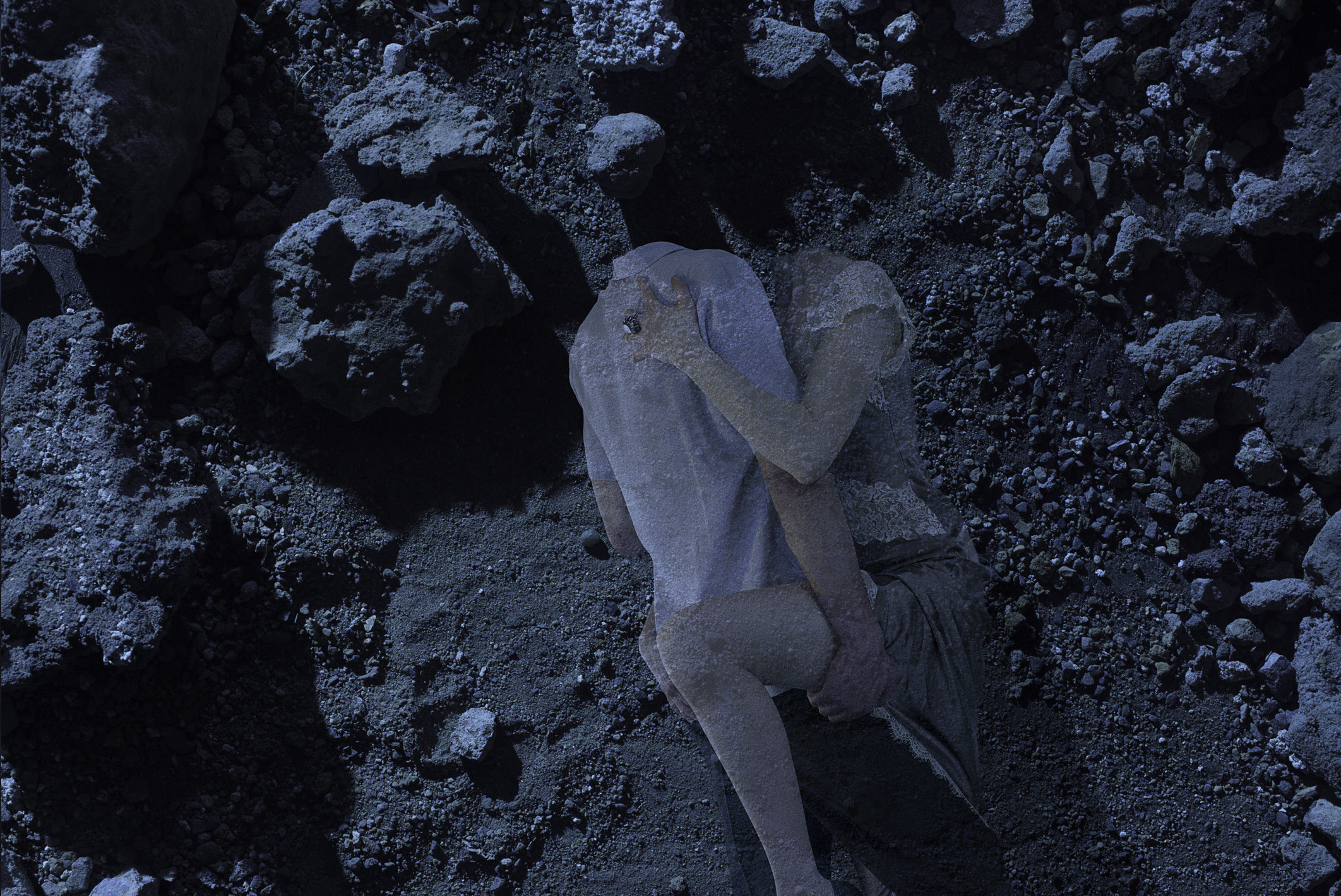 Shirin Abu Shaqra
Psychogeography 5

Pigment print on fine art paper
60 cm x 90 cm

Shirin Abu Shaqra
Psychogeography 6

Pigment print on fine art paper
60 cm x 90 cm

Mohssin Harrake
Rubaiyat Omar Khayyam
2015
Screen-printed glass, wooden base
44 cm x 44 cm x 35 cm
Ed. 1 of 2 + 1 AP
Randa Mirza
Issaf and Naila
2015
Diorama
92 cm x 77 cm x 49 cm

Willy Aractingi
Roi et une Rose
1996
Acrylic on canvas
74 cm x 92 cm

Willy Aractingi
Serpent et Elephant
1996
Acrylic on canvas
74 cm x 92 cm

Ghassan Zard
Untitled
2018
Bronze
Variable Dimensions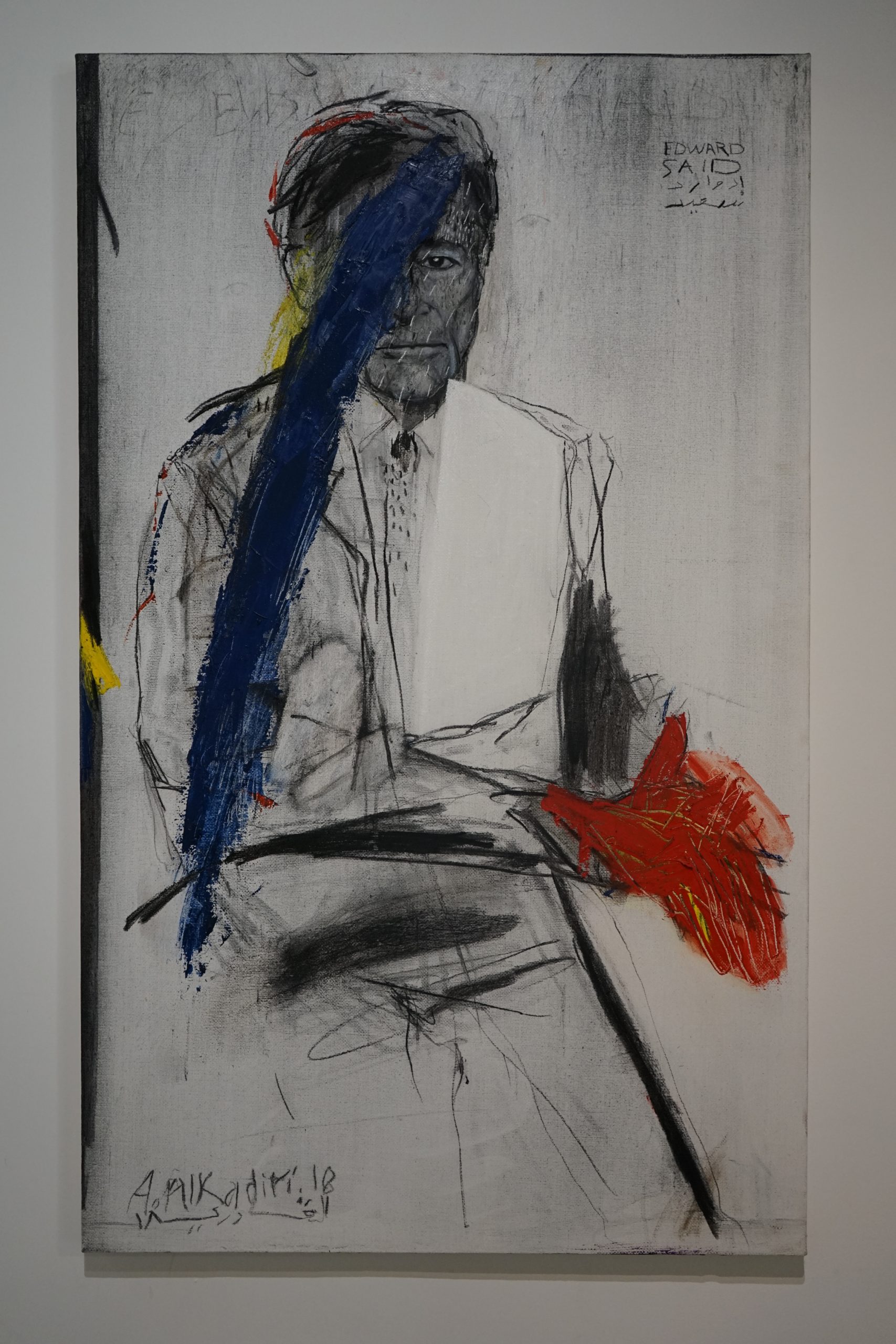 Abed Al Kadiri
Edward Said
2018
Oil and charcoal on canvas
115 cm x 70 cm

Ghassan Zard
untitled
2022
Mixed media
100 cm x 180 cm

Roy Samaha
A secret of secrets
2013
35mm film transferred to digital Color/Silent HD video
4 mins
Ed. 2 of 7 + 2 AP
Ziad Antar
The little boat
2020

3 mins
Ed. 2 of 4 + 1 AP
Subscribe to our newsletter for ongoing updates on our artists and exhibitions