The Manifestations of the Voyage by Simone Fattal will open on June 23, 2023 at Portikus, Frankfurt.
For her exhibition, Fattal has created a new body of work that explores the contemporary human condition and our fragile relationship to nature by finding inspiration in the mythological figures of the ancient past. Highlighting the interconnectedness between the written word and visual forms of expression, the presentation at Portikus gives equal prominence to Fattal's simultaneous practice as an artist and publisher.
The exhibition, curated by Liberty Adrien and Carina Bukuts, runs through September 24, 2023.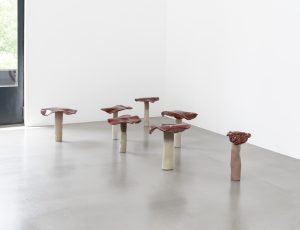 Photos by Wolfgang Günzel