From November 21, 2017 to January 19, 2018
Galerie Tanit, Mar Mikhael, Beirut, Lebanon
Ricardo Brey, Coagulations , 2015, Metallic Paint, Paper, Black Sand, Iron Oxide, Rope, Chains, Keys, Locks, Barons, Two Leporello Books, Two Notebooks and Folder with Two Drawings, 23 cm x 33 cm x 33 cm (box closed) / 25 cm x 75 cm x 75 cm (box opened)
Opening on Tuesday, November 21, 2017
From 6:00 PM till 9:00 PM
in presence of the artist
Ricardo Brey is a Cuban visual artist, he lives and works in Ghent, Belgium.
His artistic practice debuted in the 1970s and 1980s when he was an active member of the group Volumen I, also known today as the new generation of avant-garde artists in Cuba after the revolution of 1959.
The invitation to participate in Documenta IX in Kassel was another starting point for Brey and led to his permanent move to Belgium.
Among many recognitions Brey received in 1998 the Prize from the Flemish Ministry of Culture and a Guggenheim Fellowship for installation Art and Sculpture.
From 2002 onwards, Brey dedicated himself to the development and presentation of large and complex projects such as  "Universe", "Annex"  and "Every life is a fire"  that was presented, entirely, as part of the  56th International Art Exhibition – la Biennale di Venezia, All the World's Futures.
Image Gallery
Ricardo Brey
Red Seeds Dandelions
2017
Oil, Sanguine and Pencil on Cardboard
73 cm x 110 cm

Ricardo Brey
Dust Suspended in the Air
2017
Stone Figure , Trumpet and Golden Chain
Variable Dimensions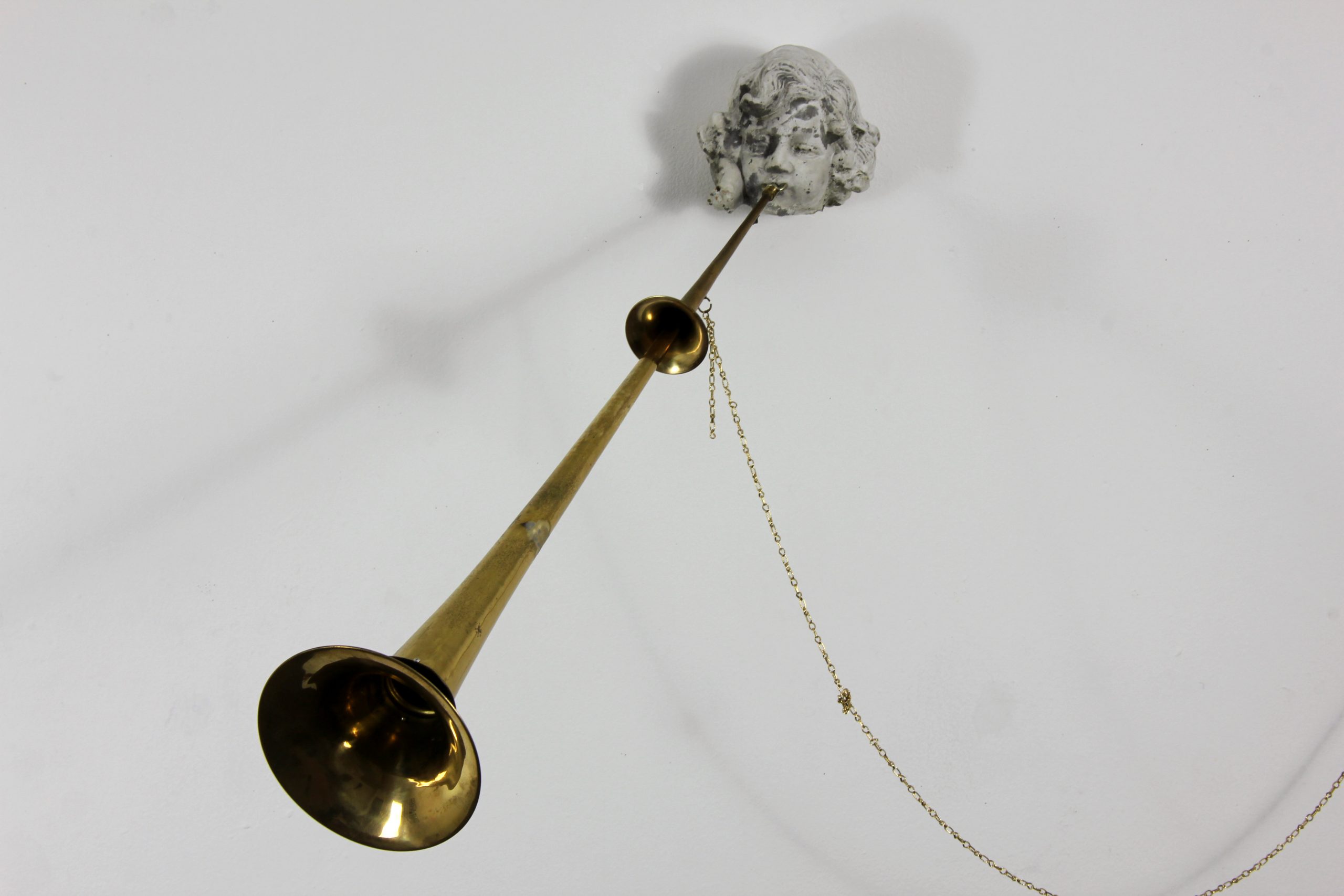 Ricardo Brey
Ferns
2017
Graphite , Sanguine, Pencil and Cutout Letters on Cardboard
73 cm x 110 cm

Ricardo Brey
Inferno
2017
Graphite, Pencil, Cutout Letters, Mirror, Metal and Ceramic on Cardboard
73 cm x 110 cm

Ricardo Brey
The First Gothic
2015
Metal, Marketry, Glass, Dried Plant, Beaker and Two Leporlello Books
34 cm x 33 cm x 33 cm (box closed) / 34 cm x 75 cm x 75 cm (box opened)

Ricardo Brey
Dreams of Nine Nights
2015
Metal, Golden Aged Metallic Paper, Metallic Objects, Keys, Metallic Carpenter's Ruler, Sphere, Trumpet, Two Leporello Books and Two Drawings
23 cm x 33 cm x 33 cm (box closed) / 25 cm x 75 cm x 75 cm (box opened)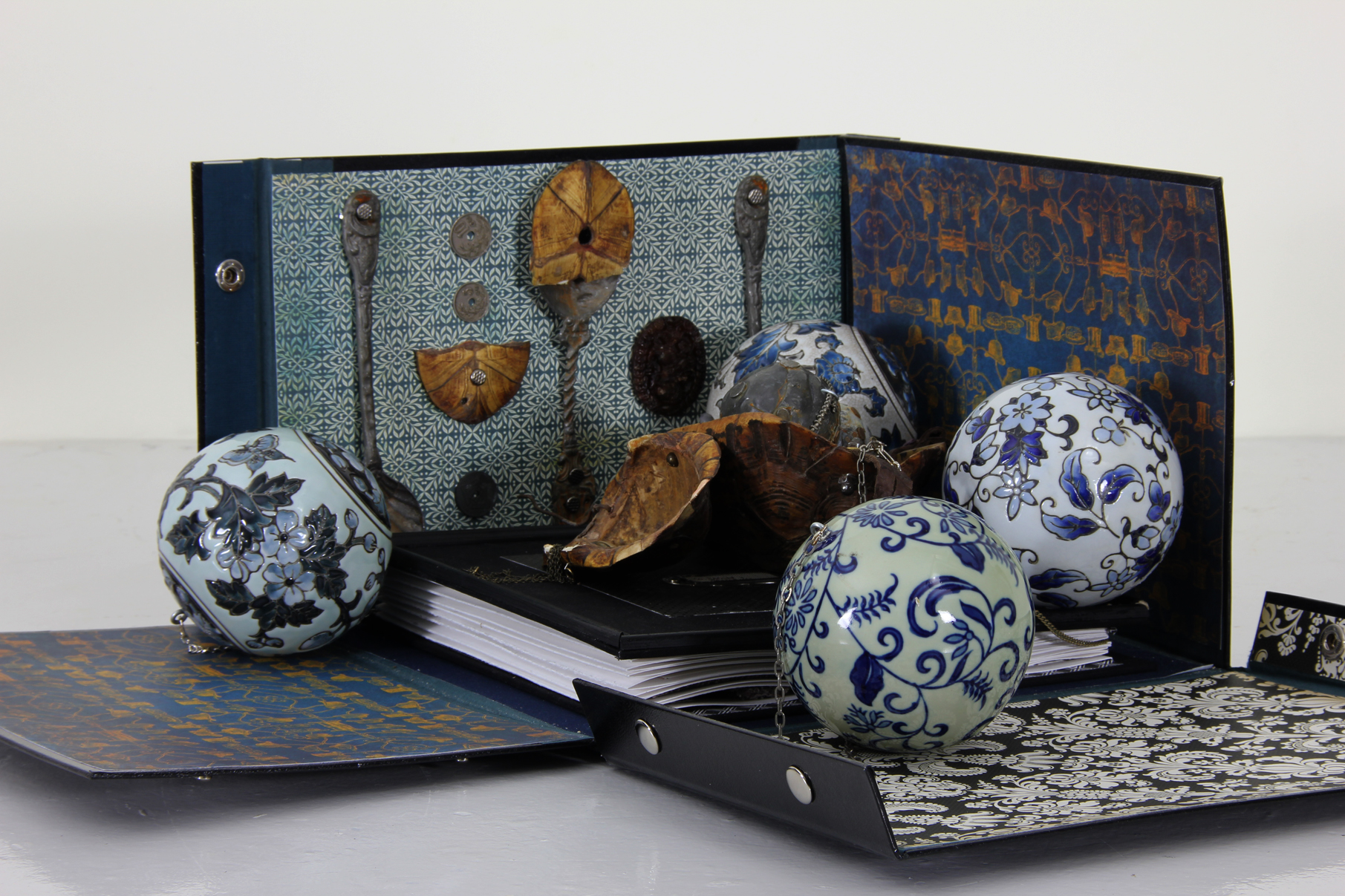 Ricardo Brey
Ongon Tree
2014-15
Paper, Spoon, Coins, Tortoise Shells, Metal, Ceramic, Lead, Glass, Buttons, Leather, Chains and one Leporlello Book
23 cm x 33 cm x 33 cm (box closed) / 15 cm x 75c m x 75 cm (box opened)

Subscribe to our newsletter for ongoing updates on our artists and exhibitions